Emu NL (ASX: EMU) is a highly active Australian resource exploration company focused on new discoveries which have the potential to add significant value to investors and shareholders.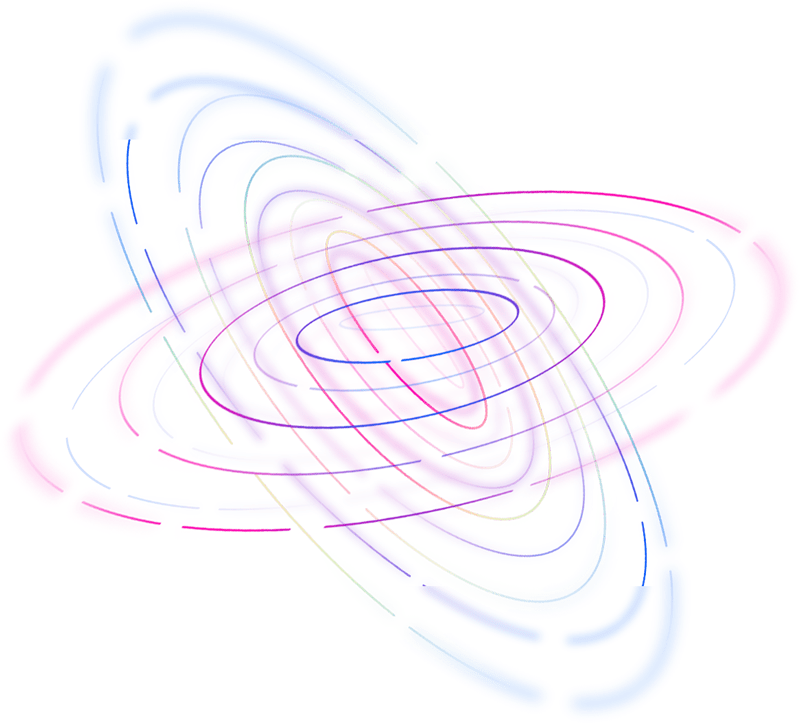 EMU NL is an Australian based minerals explorer with a significant global exploration experience. Since 2020, EMU has centred its exploration activities in Australia.
With a background of insatiable global desire to transition energy requirements from existing fossil fuels to green, carbon neutral renewable energy, the demand for and discovery of rare earth elements has become critical.  In 2022, EMU began a journey which led to the successful acquisition of a significant portfolio of rare earth exploration assets to complement its existing portfolio of quality gold, nickel and copper exploration projects
1000 square kilometres near Esperance - Condingup Rare Earth Project
Merredin Rare Earth Project 30km north of Merredin.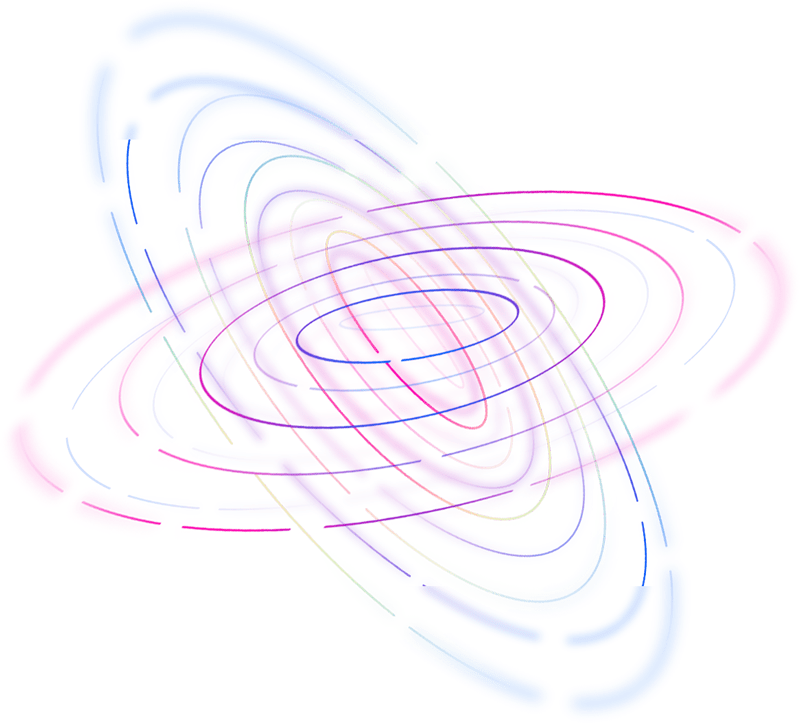 Australian focused
The Condingup and Merredin Projects in WA and Georgetown Project in QLD provide strong untested potential for the discovery of rare earths as well as a significant suite of other minerals and metals which have been historically documented and mined.

PRECIOUS METALS
EMU continues to develop and search across are variety of tennaments across Western Australia.

RARE EARTHS
Rare metals are the 47 elements that are widely used in high-tech products such as automobiles and electronic products. They are difficult to separate and purify.

Exploration
Extensive research of databases and historic reports vector our efficent drilling and exploration across our sites.
Rare earth elements (REEs) are a group of elements found in the earth's crust that are becoming increasingly important for the long-term viability of many modern technologies such as electric cars, wind turbines, smart phones, and many other applications.
While these elements are not uncommon, finding a project with high enough concentrations to make mining economically viable is.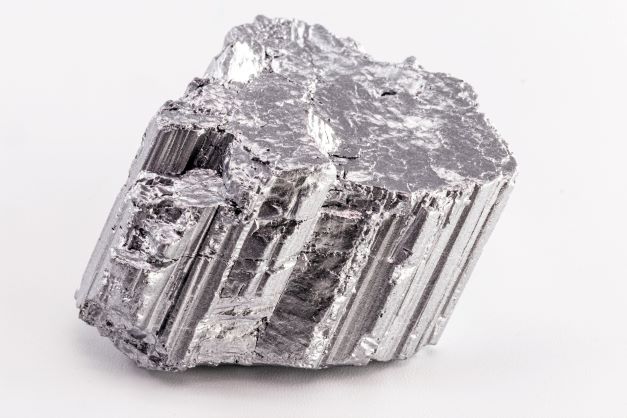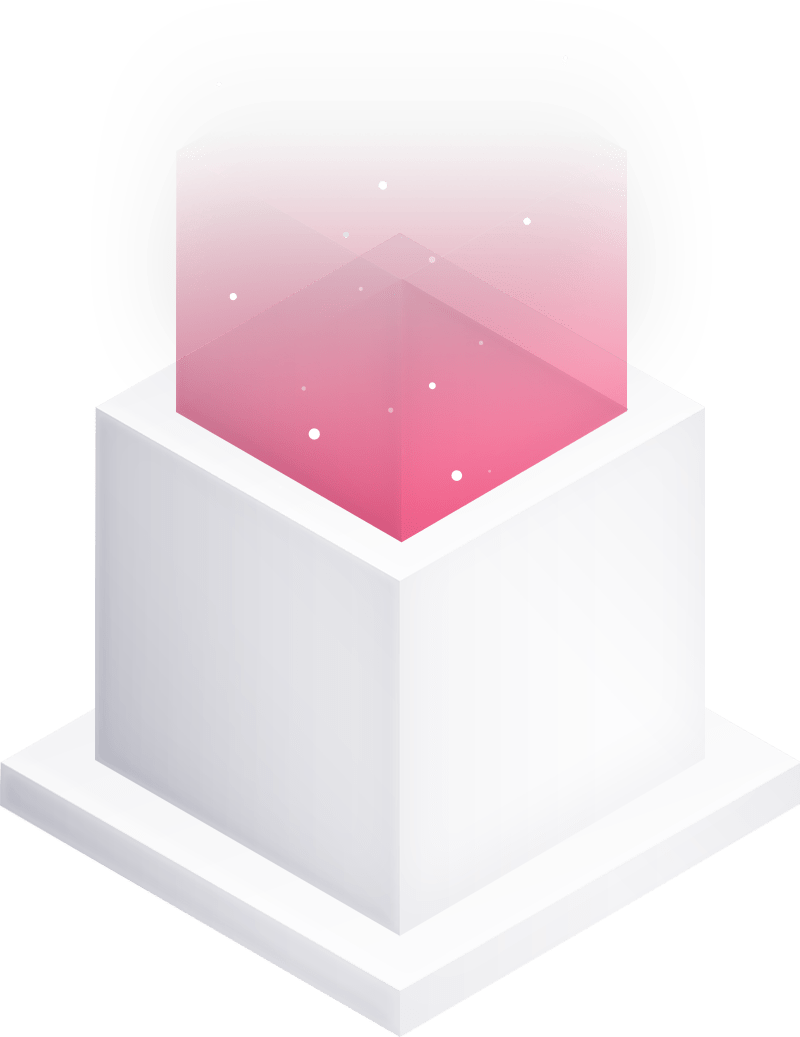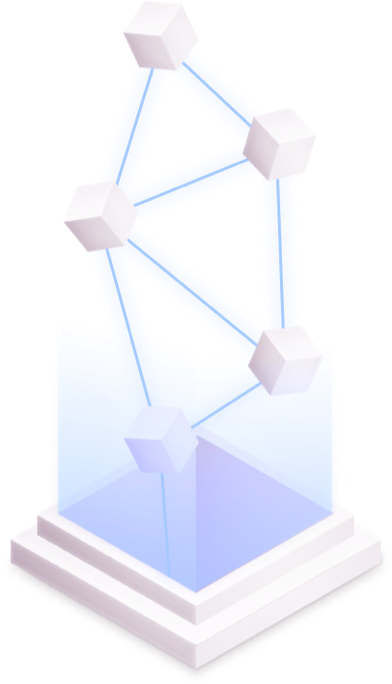 Exploration across Australia
EMU was granted a package of highly prospective exploration tennaments at Esperance in Western Australia. The 1,000 square kilometre Condingup Rare Earth Project overlies saprolite, clay enriched rare earth soils, and covers the geologically significant Booanya granite suite.  The project tennaments are located directly over what EMU considers to be the last remaining vacant Booanya granite tennaments in the region extending from Condingup to Balladonia, east of Esperance.
In addition to the Condingup Rare Earth Project, EMU applied for a highly prospective tenement package near Merredin in the WA wheatbelt.  The Condingup and Merredin rare earth projects add to the outstanding potential for rare earth discoveries from the 850 square kilometre Georgetown Project (earn in JV) located in Queensland.  The Georgetown Project provides strong untested potential for the discovery of rare earths as well as a significant suite of other minerals and metals which have been historically documented and mined.
EMU continues to explore for precious and base metals throughout it's tennaments in Western Australia.
Please phone +61 419 833 604 or email through our weblink below.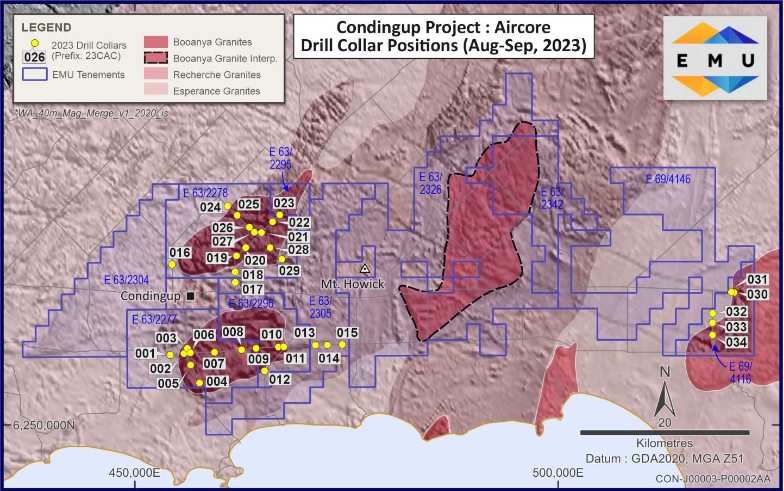 Assays of samples from the drilling announced recently1 by EMU NL (ASX:EMU) ("EMU" or "the Company") confirm significant scale rare earth mineralisation with high values for TREO, HREO and MREO2 at the 100% owned Condingup REE Project near Esperance WA. The...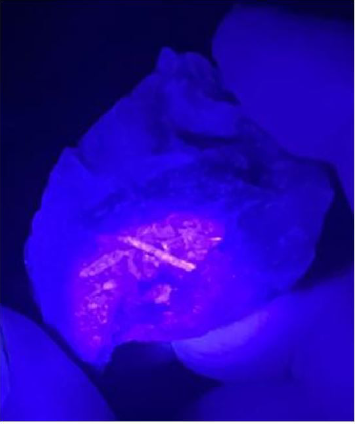 Following a review of its Badja Project's structural and geochemistry datasets by eminent, consulting geologist, Mr Nigel Maund, EMU NL (ASX: EMU) ("EMU" or "the Company") advises that a limited field survey conducted 4 September 2023 identified the presence of LCT...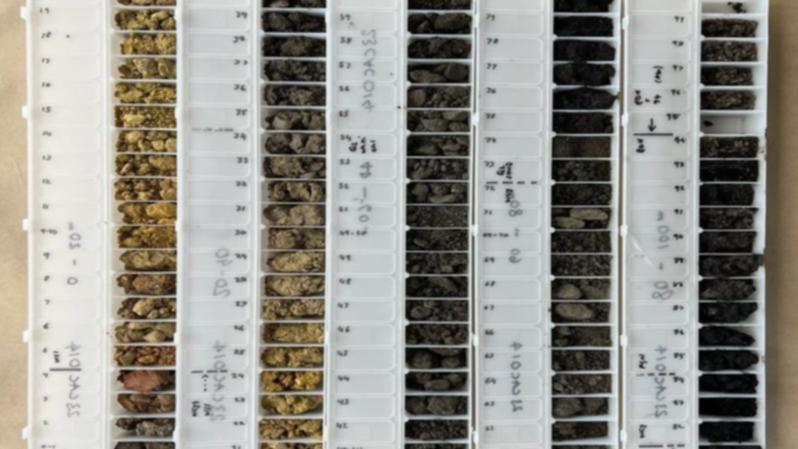 Emu NL expects an October assay return after completing a maiden drilling program on time and on budget at its Condingup clay-hosted rare earths project near Esperance on Western Australia's south coast. The company says the 34 holes, totalling 2762m, targeted clay...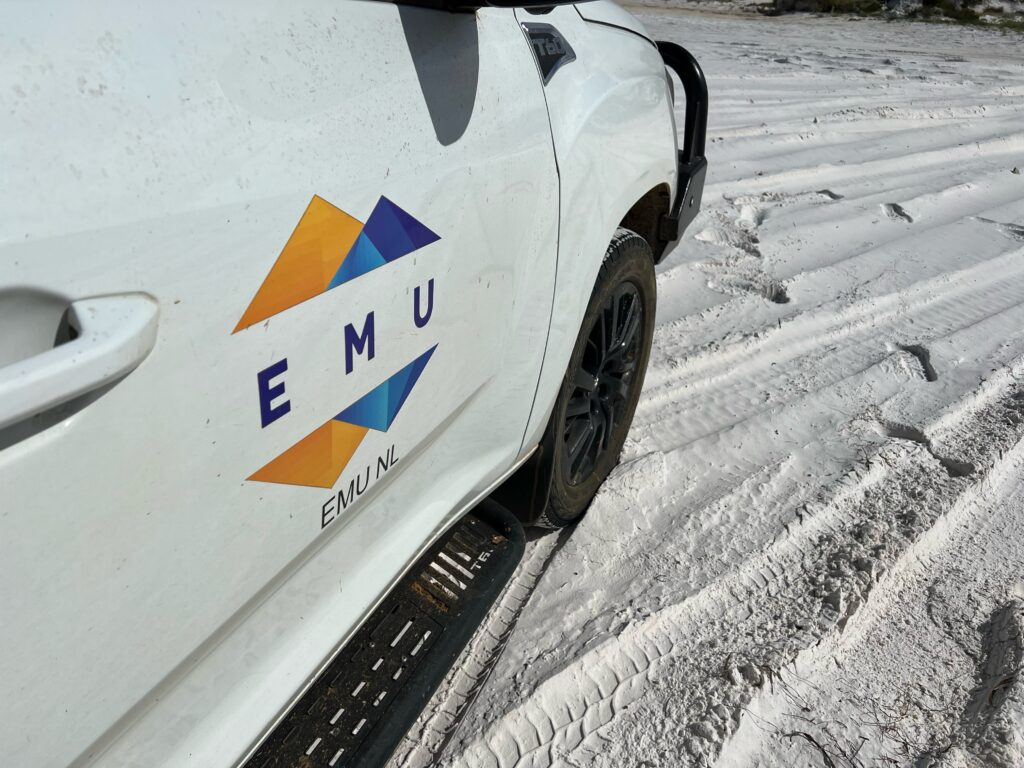 | Date Published | Subject | Link |
| --- | --- | --- |
| November 24, 2023 | Withdrawal of AGM Resolution | view |
| November 1, 2023 | Notice of Annual General Meeting/Proxy Form | view |
| October 31, 2023 | Quarterly Activities/Appendix 5B Cash Flow Report | view |
| October 20, 2023 | Issue of Shares and Cleansing Notice | view |
| October 20, 2023 | Application for quotation of securities – EMU | view |
| October 12, 2023 | Proposed issue of securities – EMU | view |
| October 12, 2023 | Placement to Sophisticated and Professional Investors | view |
Twitter feed is not available at the moment.
Fully paid shares (listed)
1,667,521,279 (including 18.6m which EMU can buy back for nil consideration)
Contributing Shares (listed)
40,485,069 paid to $0.03, $0.03 to pay, no call before 31/12/2023
Options (unlisted)
172,453,621 options to acquire fully paid shares, exercisable at $0.01 each, expiry 7/10/2024
Contributing Shares (unlisted)
35,000,000 contrubuting shares paid to $0.001, $0.04, to pay on call, no call before 31/12/2025
Performance Rights (Unlisted)
48,571,429 performance rights which convert into 48,571,429 ordinary shares upon EMU annoucing JORC Resource/Reserve conditions at Gnows Nest Gold Project
Peter Thomas
Non-Executive Chairman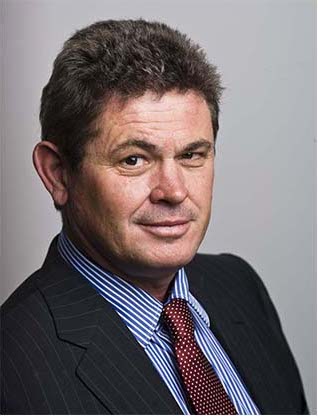 Mr Thomas is a high energy, pragmatic corporate engineer with astute commercial acumen and business expertise.
Terry Streeter
Non-Executive Director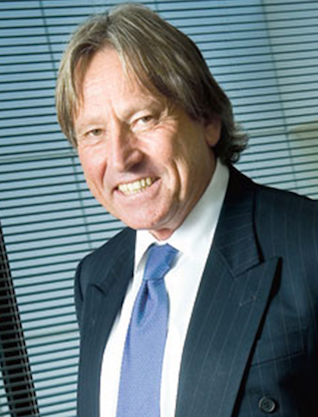 Mr Streeter has extensive experience in funding, listing and overseeing junior explorers in all exploration and economic cycles and has served in various roles in the nickel sulphide industry for over 30 years.
Gavin Rutherford
Non-Executive Director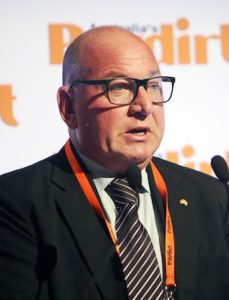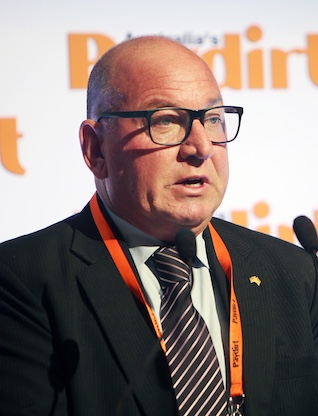 Following a successful background in Agribusiness on both domestic and international stages, Mr Rutherford has spent over 20 years in the Mining Services / Fabrication / Contracting sector.
Tim Staermose
Non-Executive Director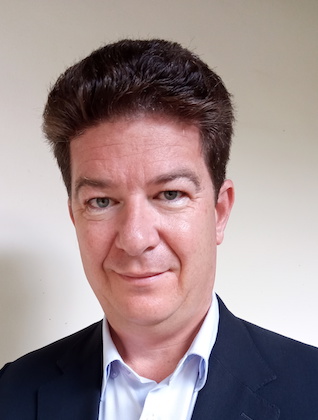 Tim Staermose has 23 years' equity capital markets and equity research experience. He worked at international sell-side equity brokerage firms in South Korea and Hong Kong.  He also serves as Chief Investment Strategist for "sovereignman.com".