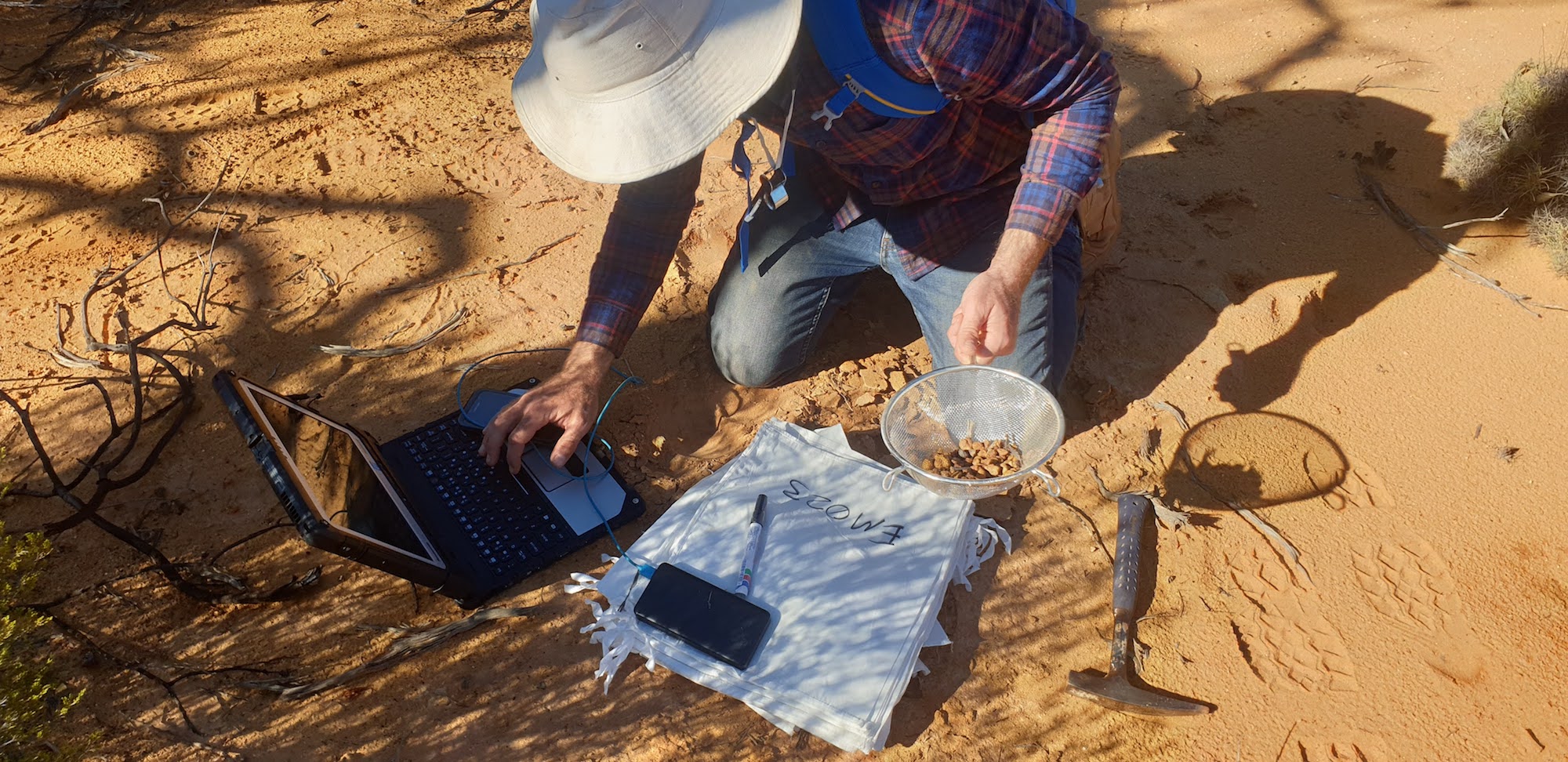 EMU has the following projects:
GNOW'S NEST (Au)

SUNFIRE (Ni-Cu-Cr)

GRACELAND (Ni-Cu -PGE)

VIPER (Cu-Ni-Au)

8 MILE DAM (Ni-Cu-PGE)
The historic Gnow's Nest Gold Project near Yalgoo, and the 3 projects in the WA Southwest Terrane are each highly prospective having a history of work or historical mining which, with EMU's expertise and experience and the benefits of modern targeted exploration, can be further developed into potential discoveries.  The Gnow's Nest Gold Project is a near production opportunity providing Emu the possibility of positive cashflow.
The intensity of exploration in WA Southwest and Wheatbelt areas has been limited and with the recent "Julimar" discovery, just 70km from Perth, the existing Boddington Gold Mine, and several potential Julimar style targets identified, new concepts into the prospectivity of this area are being tested. Coincident with these acquisitions, EMU has, strategically applied for additional tenements at the granted exploration tenements at Viper and at Graceland projects.
The 8 Mile Dam Project at Menzies in WA, provides Emu with scope to test the possibility of mineralised greenstones under shallow cover.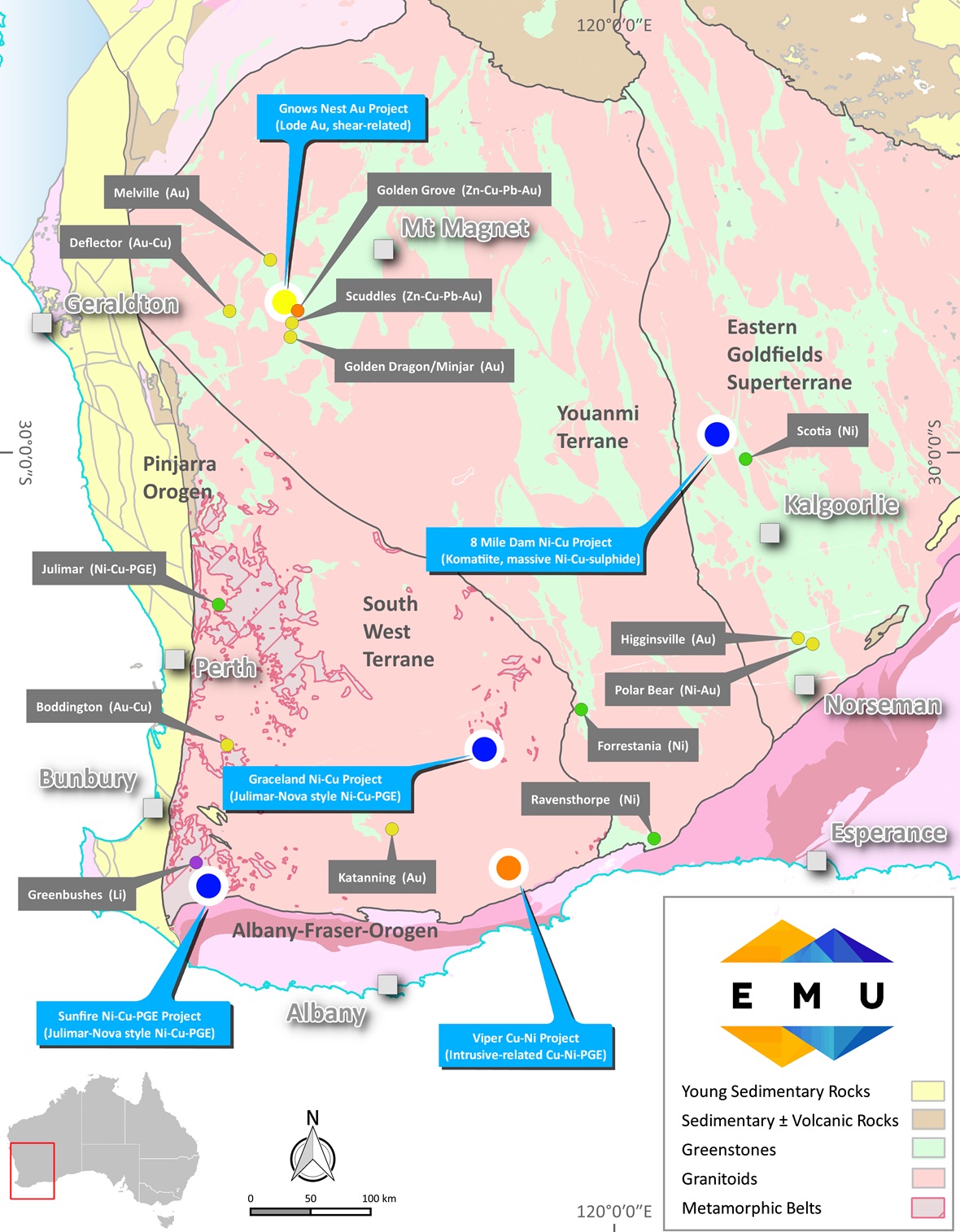 Market updates right to your inbox!