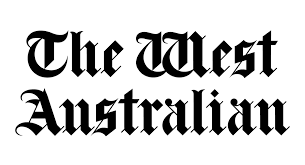 A new rare earths zone appears to be emerging in Western Australia's Great Southern region, with Emu NL reporting an intriguing discovery in the town of Jerramungup, 450km south-east of Perth.
The company says it found significant rare earths mineralisation in a maiden five-hole drill campaign at its project known as Viper, while drilling around the historic Netty mine looking for copper and precious metals. It says it found mineralisation from 20m to 52m thick within basement gneiss, granite-gneiss and adjacent clay zones.
The best drill result was 52m at 542 parts per million total rare earths oxide (TREO), including 28m grading 648ppm TREO, but all holes ended in rare earths mineralisation.
Management is now undertaking studies to vector in on what it predicts will be higher-grade clay-hosted rare earths mineralisation in its next drilling program.
Emu believes the results point to the discovery of a new rare earths region and has immediately rushed to peg an additional 120 square kilometres of the most prospective ground, bringing the project to a total of 242sq km. Surface rock samples from the newly-pegged ground gave highly-anomalous rare earths results.