Project Highlights 
The Viper Project comprises two exploration leases EL located 8km northeast of the wheatbelt town of Jerramungup and centred on the historic Netty Copper Mine within granites, felsic to mafic graticules, dolerite and gneiss of the Archean Lake Grace Terrane,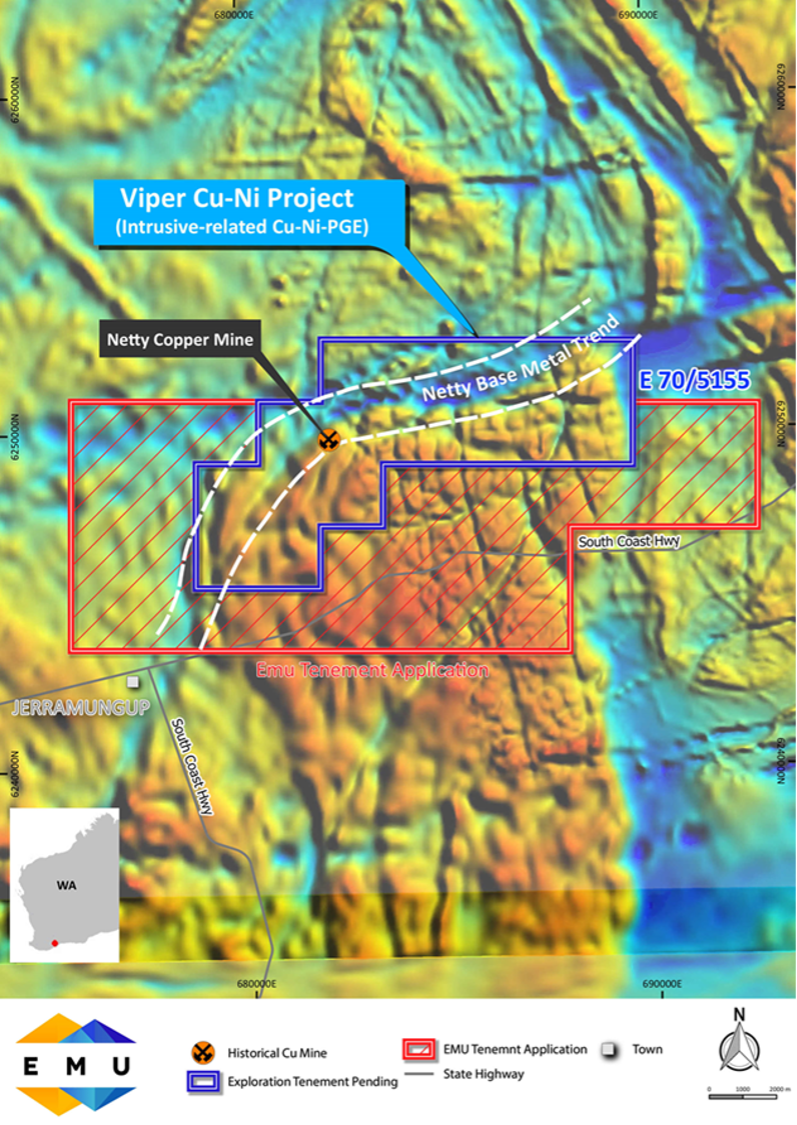 Figure 1 – Viper Project and EMU EL application overlain on TMI aeromagnetics
Past production from the Netty mine over the period 1907 – 1969 was reported to be 3.13 tonnes of contained copper from 30.5t of oxide and sulphide (chalcopyrite) ore at a grade of over 10% Cu.
Detailed channel sampling of the underground mine workings over a strike length of 40m by Audax Resources Limited in 1987 returned copper values in the range 3% to 10% with a peak value of 14.1% from a total of 52 samples. Nickel results were mostly over 1,000 ppm, with a peak value of 0.51%.
 Netty is interpreted by EMU as a discrete occurrence within a broader base metal trend associated with shearing at the contact of a mafic intrusion (dolerite dyke) with Archean granite. This setting has not been previously evaluated by any systematic exploration.
Emu's initial exploration program focused on the geochemical assessment of the Netty mine and host trend by auger soil geochemistry. A fixed loop electromagnetic geophysical survey, which followed, generated a number of conductors indicating the potential for disseminated sulphides at depth. Follow-up RC drill testing of the priority geochemical and geophysical targets was completed in December 2022.  The maiden drilling programme also targeted depth extensions of the historic shaft.
Market updates right to your inbox!